Darwin Zen Buddhist Meditation Group (DZG) offers effortless meditation, non-dual inquiry support and a spiritual community to all those interested in taking the philosophy of Buddhism into their lives. Dharma talks, discussions, individual spiritual inquiry, and koan introspection are part of our practice. The emphasis is on transformation through insight to find freedom, peace and joy in every moment.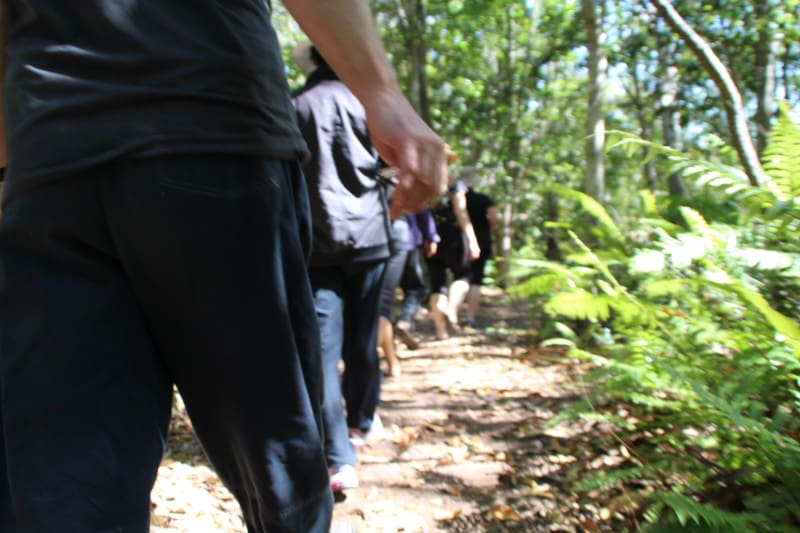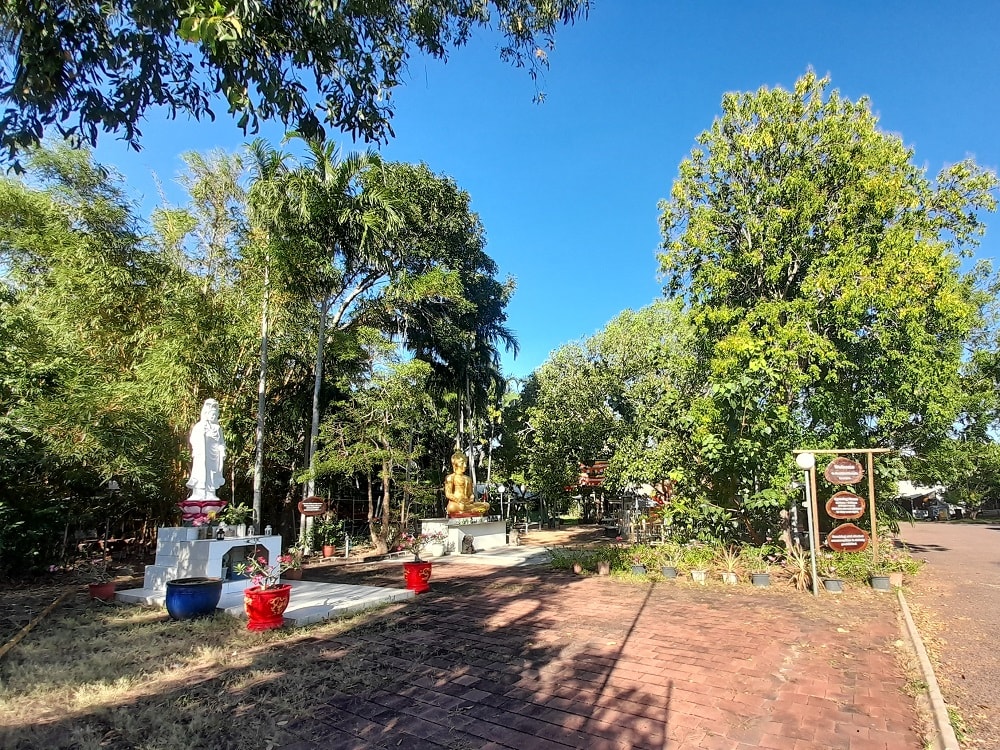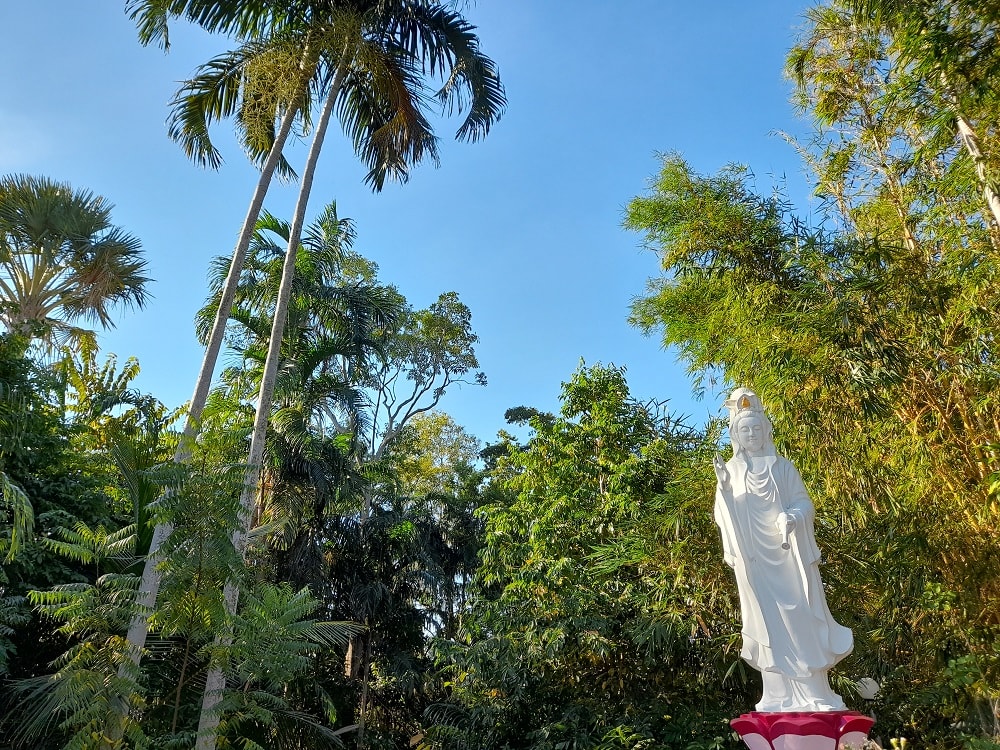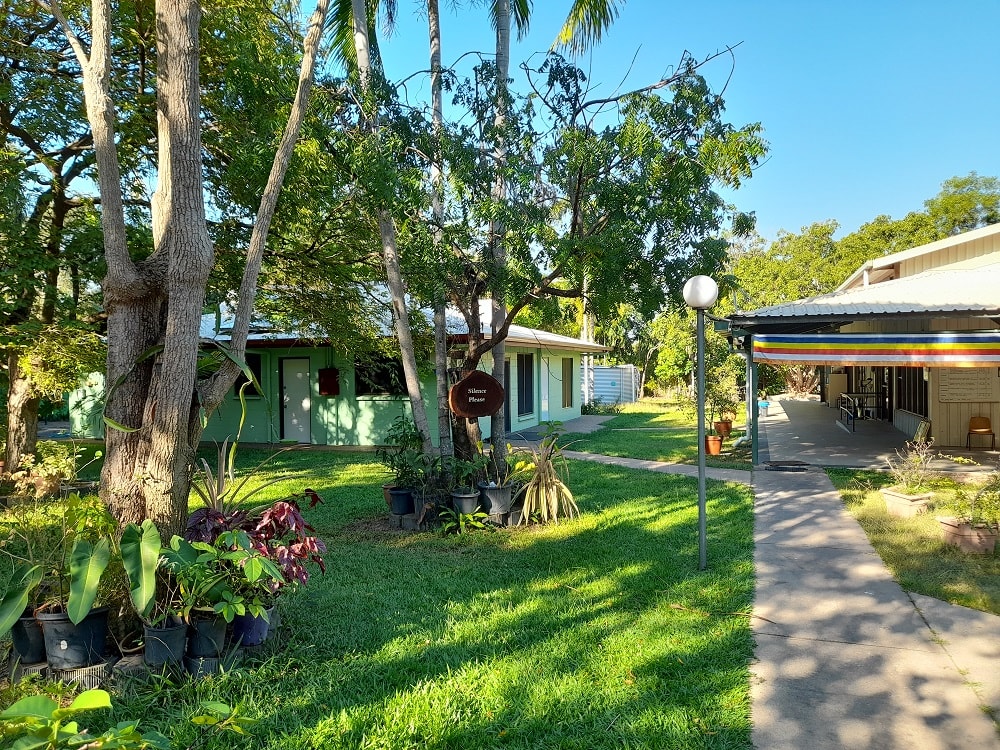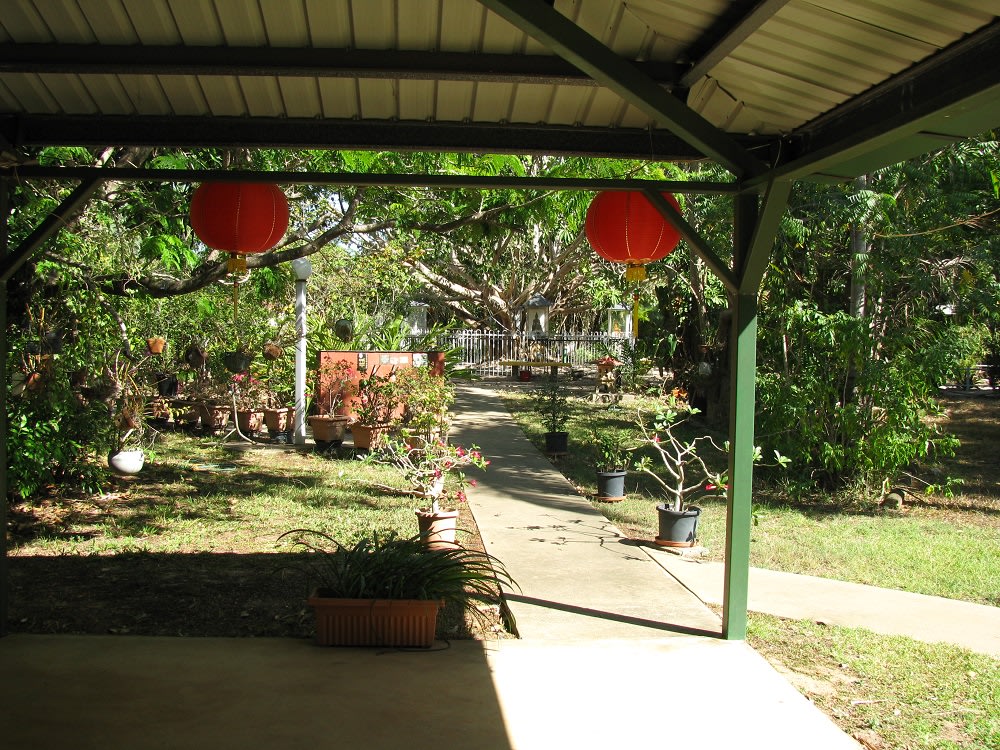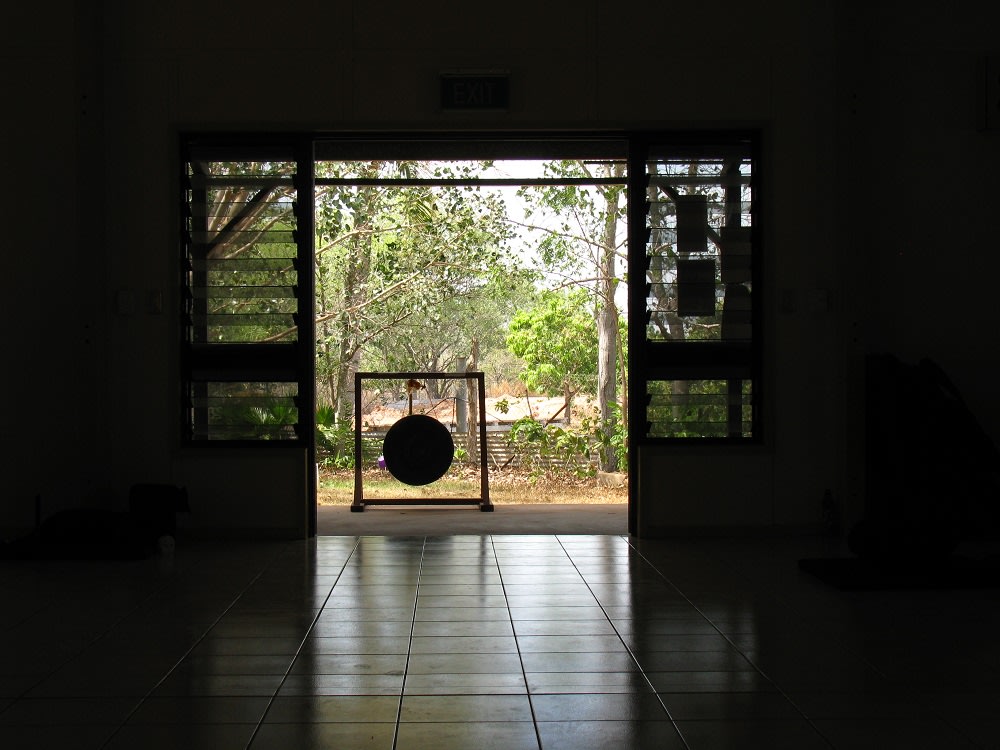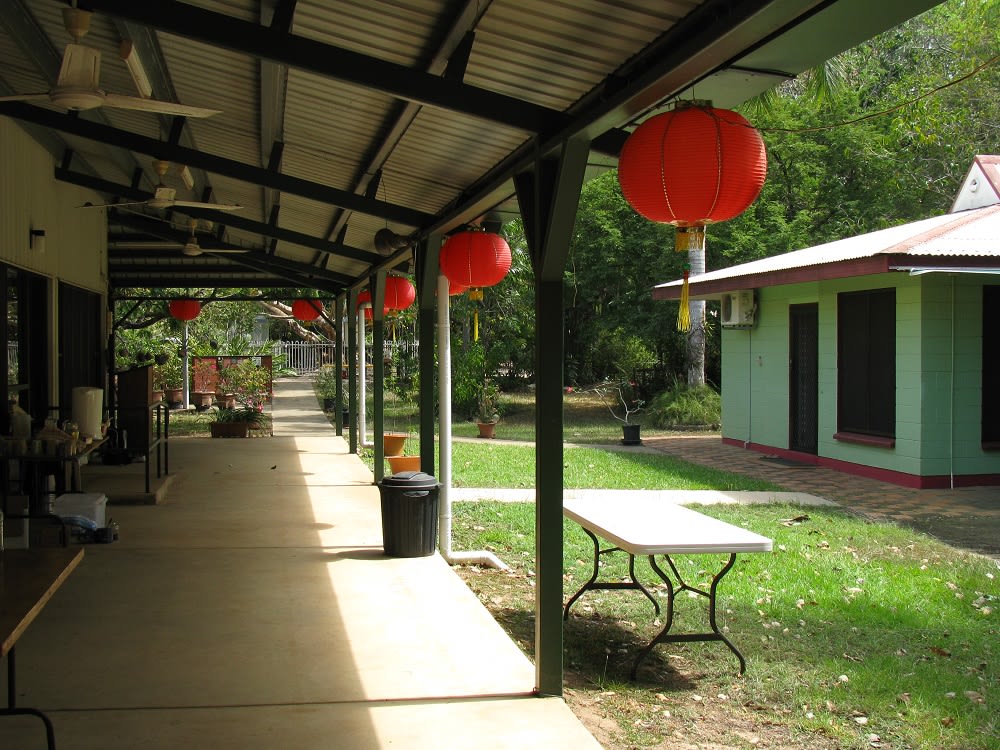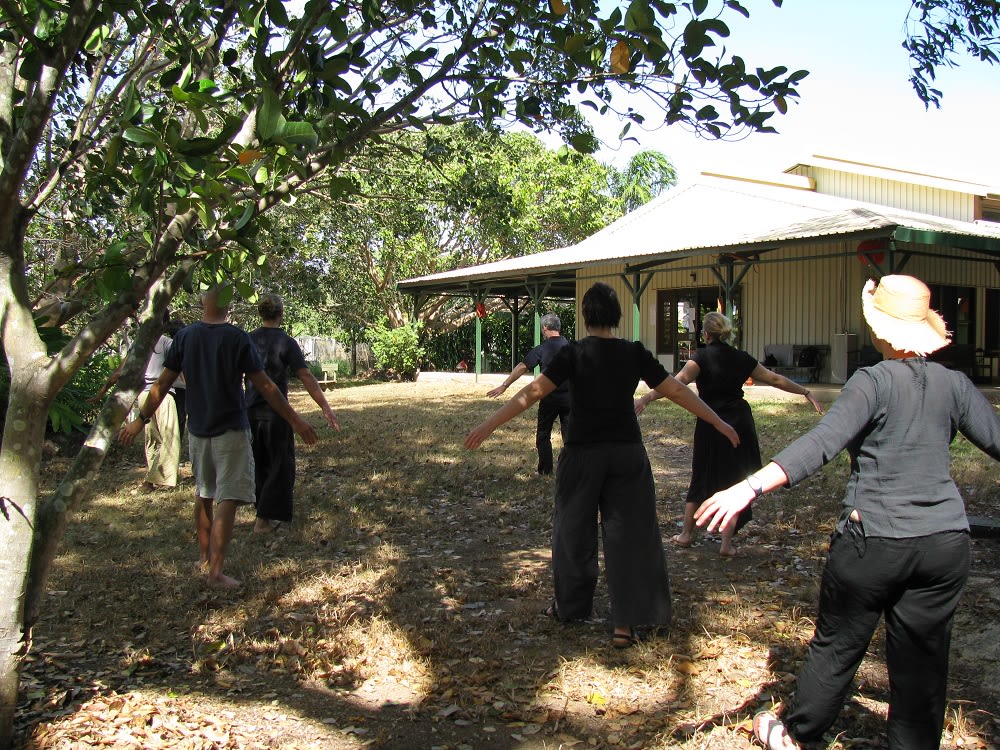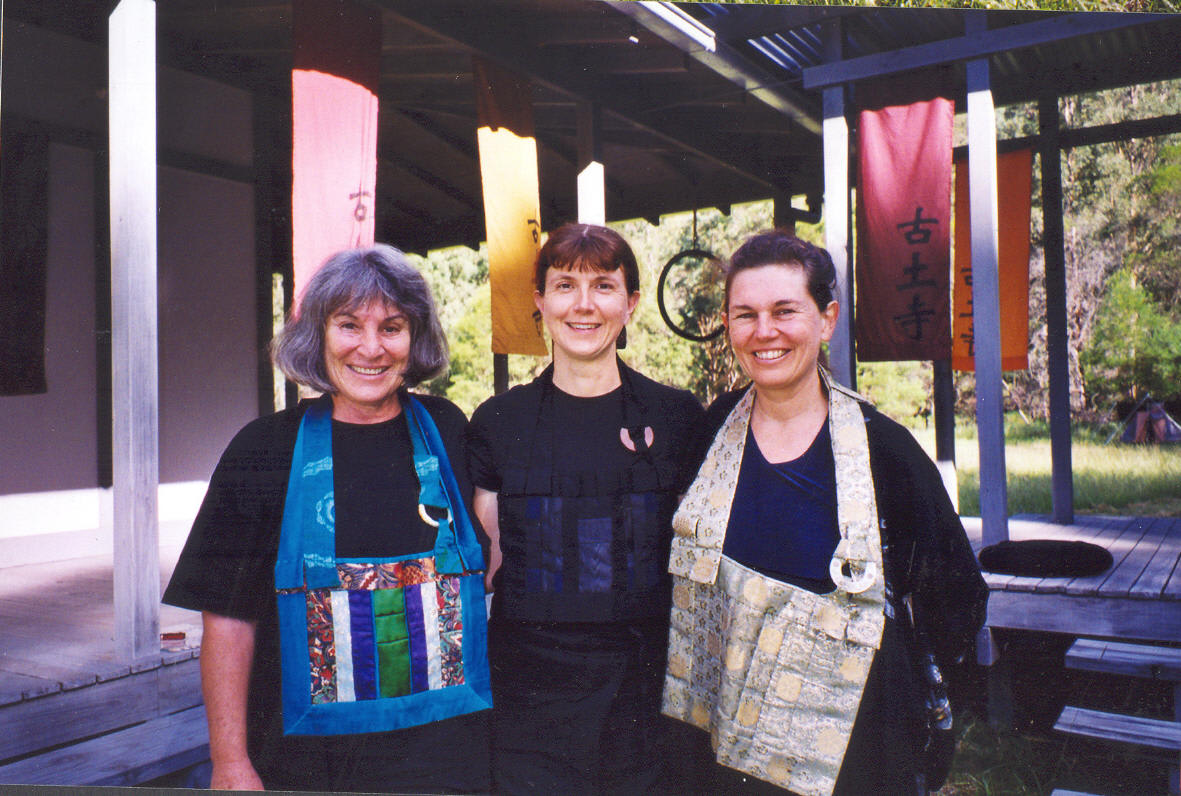 Darwin Zen Group follows the traditional Rinzai and Soto Zen form of the International Diamond Sangha, founded by Robert Baker Aitken.
Darwin Zen Group also offers individual support for practice, workshops and meditation retreats throughout the year in Darwin.
Darwin Zen Group has close relationships with Zen Open Circle, Melbourne Zen Group and Sydney Zen Centre. Members of the Darwin Zen Group are most welcome to join the associated groups' week-long sesshins (retreats), usually happening in the Spring and Autumn at Kodoji near Wisemans Ferry, NSW and in retreat centres in Melbourne, VIC.
Newcomers to Zen are most welcome but it is essential to attend an Orientation session before joining the regular group sessions. Please visit our Newcomers page for more information.
We meet on a weekly basis, on Wednesday evenings. Each session varies slightly and lasts 2 to 2 1/2 hours. Participants are required to stay for the whole session so that they do not disturb the group.
A session usually includes two 25 minute periods of guided sitting meditation with a 5 minute walking meditation in between. It may also include guidance on Buddhist meditation and posture, a short chanting meditation in English, Pali and Sino-Japanese, Dharma discussion, and readings on taking insights and the Buddhist teachings into every aspect of life including relationships, work and inner life.
There is no set cost to participate but we appreciate cash donations for each session to help cover the use of the space. Electronic donations are invited for regular members please email [email protected] for banking details.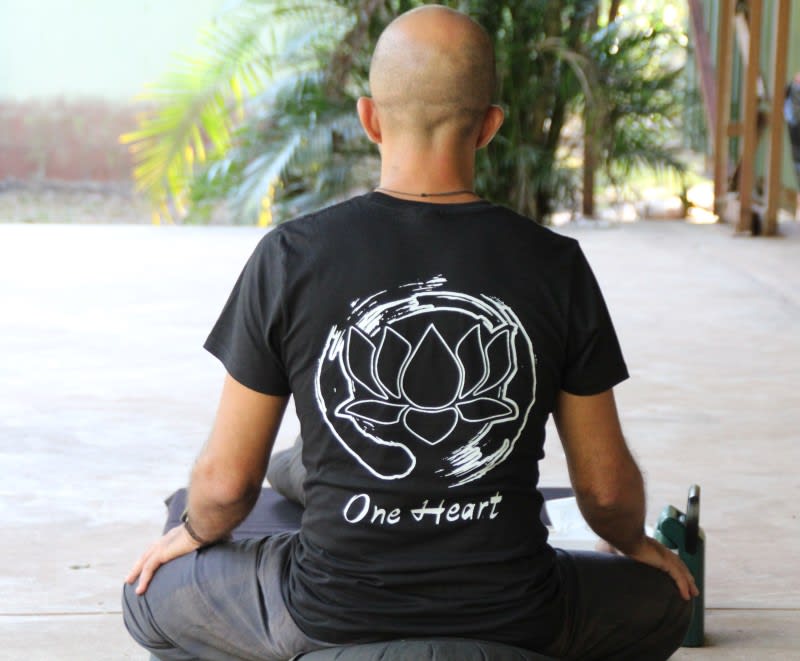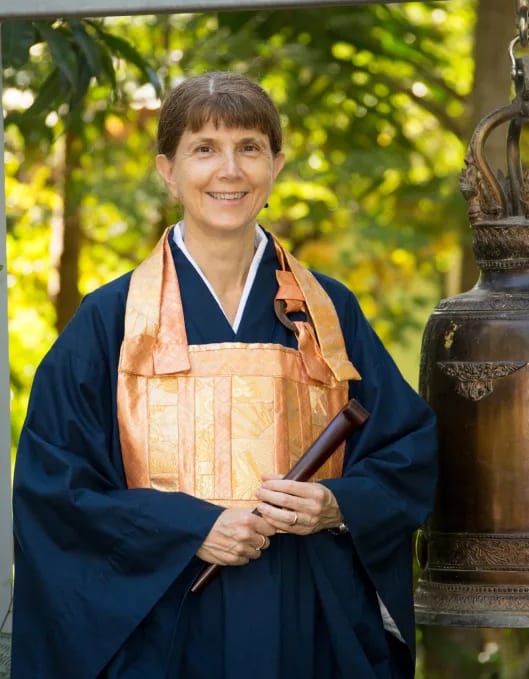 JUSTINE MAYER
Justine grew up in London, with English and Scots heritage. She met her life-long Australian partner Pete when they were in medical school (also in London). After graduating, they travelled through Asia, including spending 6 months teaching English in Japan. They came to Darwin in 1994 to work in Aboriginal health. They have two adult children. She has had the privilege of working for the Larrakia people at Danila Dilba Aboriginal Controlled Health Services in Darwin since 1997.  Justine also works in medical education teaching Evidence-based Medicine, Mental Health Skills, Mindfulness & Self-care, and Spirituality in Medicine to medical undergraduates and postgraduates.
Justine became interested in meditation through yoga in the late 1990s and attended a Vipassana retreat. She then started meditating, with Sri Lankan and Tibetan monastics in Darwin.
Justine is very grateful to have attended the first of many zen sesshin with her inspirational teacher Subhana Myo Un-an Barzahgi Roshi of the Sydney Zen Centre in 2003. Justine received the precepts and the jukai name Myo Ko and was invited to facilitate the Darwin Zen Group in 2004. Justine also attended sesshin with Susan Murphy Roshi and Ellen Davison Roshi in Sydney and Melbourne. Subhana invited Justine to teach Zen in 2010 and she received full transmission as Roshi in the Rinzai/ Soto Diamond Sangha lay lineage from Subhana in 2017 and the teaching name Mugen Kai.
After completing koan study, Justine met Robert Aitken Roshi in Hawaii and many other wonderful zen teachers. She attended a residential practice training period and sesshin with Daido Loori at Zen Mountain Monastery in New York State. She also took her family on retreat in Plum Village in France with Thich Naht Hahn. She has attended Sesshin and Zazenakai at Upaya Zen Centre with Joan Halifax Roshi and Kaz Tanahashi. She has also sat with the San Francisco Zen Centre, Berkeley Zen Centre, and Kannondo Zen Centre and the nondual teachers Francis Lucille, Rupert Spira, Adyashanti and Peter Fenner when she lived in California (2010-11).
Justine's teachers Subhana and Ellen are teachers in both zen and vipassana traditions and she has gained an appreciation for the Soto teachings including Dogen as well as the Rinzai aspects of the Diamond Sangha lineage. During teaching and meditation retreats Justine emphasises samatha and vipassana or shikantaza and metta (loving-kindness) as well as koan contemplation and inquiry.
Justine stresses the importance of ethical behaviour and values based inquiry, as well as meditation, leading to insight, nondual wisdom and compassion. She and many members of Darwin Zen group engage in local climate and social justice issues including anti-fracking, supporting refugees held in detention, Raise the Age and the Voice to Parliament. Justine is a member of the International and Australian Diamond Sangha Teachers' Circles and abides by their ethical code of conduct.
The Heart of the Buddha's Teaching by Thich Naht Hahn
Zen Mind, Beginner's Mind by Shunryu Suzuki
Taking the Path of Zen by Robert Aitken
Mind of Clover by Robert Aitken
Everyday Zen: Love and Work by Charlotte Joko Beck
Nothing Special by Charlotte Joko Beck
Eight Gates of Zen by John Daido Loori
On Zen Practice by Taizan Maezumi Roshi and Bernie Glassman
Waking up Together by Ellen and Charles Birx
Waking up to what you do by Diane Eshin Rizzetto
Being Upright by Reb Anderson
Buddhism for Parents On the Go:Gems to minimise stress by Sarah Napthali
The Zen of Creativity: Cultivating Your Artistic Life by John Daido Loori